Shuttle Transfers in Santorini
For your arrival or departure, as well as for any transfer to Santorini Island, our fleet is at your disposal for your immediate and reliable transportation. Always in direct contact with you, we transfer you from and to any point of the island you are interested in, while the professionals of the tourist industry (hotels etc.) can trust Santorini Transfer for the transport of their individual visitors as well as groups of visitors.
Our cheap fast and well known transfers are fully dependable and are designed to meet all inbound and outbound flights from/to JTR Airport as well as ferry arrivals and departures from/to Athinios Ferry Port. Mostly designed for tourist industry of the island. However our affordable rates make Greek people who are more familiar with the island's infrastructure prefer to enjoy our services than the public transportations. Our services are with perceptible difference much more comfortable professional and faster.
We are at your disposal for any short or longer transfer service from Athinios Sea Port to Fira as well as  departing from Santorini Airport on the way to magnificent Oia.
Working to make you comfort 
A gentle well suitably dressed driver will be greeted you right after the arrivals area of JTR airport or Athinios ferry port. He will be holding a signboard with our Company's Logo. After the greeting is our responsibility to make you feel comfort. Our professional driver will assist with your luggage and will secure your ride to be relaxed and safe in the most professional way. When time comes for your return trip, our driver will be pick you up on time even if you calculate wrong the time needed directly from your desired place (home or hotel) and leads you to your destination. We ensure you that you will have plenty of time, to fix all your procedures to Santorini Airport or Ferry terminal where is the place that our services will drop you right outside.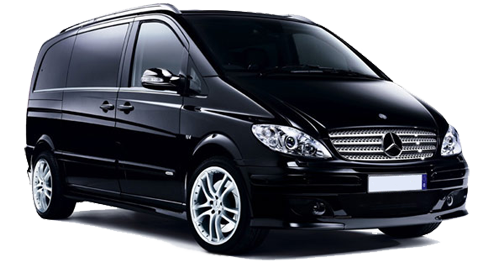 Shared transfers is the cheapest way to move from JTR Santorini Airport or Ferry Port and vice versa, to any place on the island of Santorini comfortable, safe, fast and easy. Our fleet with luxury small busses or  shuttle is dedicated to that purpose with our extremely experts drivers. the transfer can take place by departure and arrival from and to the airport, port, village, as well as to and from any place of Santorini.
Shared transfers departs from JTR airport or ferry port to any place except Oia, Akrotiri, Perivolos, Emporio and Perissa, costs 30€ for (1-2) persons plus 12€ for any extra person. Ask on WhatsApp(+306972287072) for a quote depending number of persons. 
Shared transfers with departure from JTR airport or ferry port to Oia, Akrotiri, Perivolos, Emporio and Perissa are more expensive are more expensive because the routes are longer. Ask on WhatsApp(+306972287072) for a quote depending number of persons. 
Vlychada is on private debts.
From Santorini Airport ( JTR ) and Port to hotels or vice versa.
| | |
| --- | --- |
|   | Per Passenger / One Way |
| to Oia (Ia) & Finikia Villages | €21 per Passenger |
| to Fira Town (Thira) & Firostefani villages | €15 per Passenger |
| to Imerovigli Village | €17 per Passenger |
| to Akrotiri Village | €21 per Passenger |
| to Perissa / Perivolos & Emporio Villages | €21 per Passenger |
| to Ferry Port of Athinios | €21 per Passenger |
| to Vlychada Village-Port | €21 per Passenger |
| to Kamari & Pyrgos Villages | €15 per Passenger |
| to Karterados Village | €12.5 per Passenger |
| to All other Villages | €15 per Passenger |
What's Included
Transfer services rates include all fees (parking fees, luggage, all taxes and VAT) and also full insurance. Our price policy accept euro currency. Price you see is price you pay. No extra fees and hidden supplies. Our fixed fares are calculated per passenger regardless transfer time, and any reasonable short and unexpected delays of yours. The booking price which was calculated during filling the reservation form is guaranteed. You will not have to pay more.
Payment Options
To book your transfer, you only just have to use our reservation form There everything is so clearly referred and most of all we don't required deposits and prepayments.  You will pay in cash or by credit card directly to the driver for your ride right after you reach your destination.
© 2017 Santorini Transfer & Tour Company – All Rights Reserved. Officially licenced private and shuttle operator. Licenced by the Greek Ministry of Tourism. We are the Travellers Choice of Safe Secure and Reliable Transfers & Mini-Cab Services from/to JTR – Santorini Airport and Athinios Port to Fira, Firostefani, Imerovigli, Oia, Karterados, Mesaria, Kamari, Pyrgos, Megaloxori, Akrotiri, Emporio,Vlyxada, Perissa, Perivolos. Private Tours & Excursions.