Santorini Transfer offers low cost, daily sightseeing tours to the most amazing attractions of the island. Our daily tours are led by licensed, museum specialist guides who will make your trip in Santorini, the trip of a lifetime.
Santorini Transfer will organize your transportation in Santorini island with responsibility reliability and respect to your comfort and your needs. An office with a good knowledge of the island from all directions, particularly those that concern the road network, the sites of the picturesque villages of the hotels, the way of the busy airport and port as well. Αll the executives of the company stay in Santorini and are knowledgeable of everything ready to respond to anything you ask for. We invite you to trust us for an unforgettable tour, transfer and stay on the magical island of Santorini.
Lowest Price Guarantee. You won't find a similar tour that is cheaper than ours.
One simple price. We don't have registration or departure fees, and you can easily save gas money because we will drive you popular around sites you may want to visit.
Guaranteed Departures. No cancellation of tours due to few number of participants, we are prompt. Except for occurrences that we cannot control.
You meet other people. You will meet lots of interesting people from different places.
Go Green. Our Shared Cheap Santorini tours help the environment because our late model mini buses reduce the number of cars that would have been on the island road. Join us to help Mother Nature.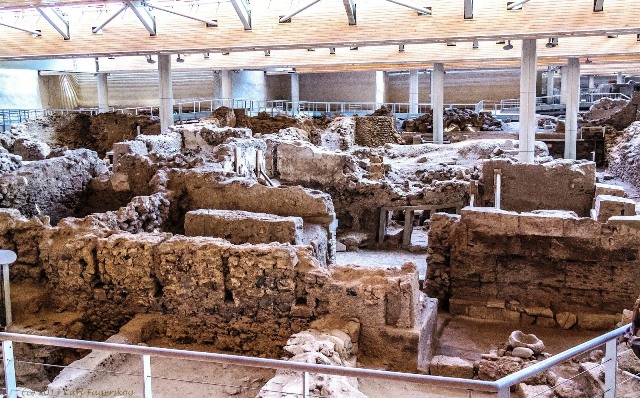 Akrotiri guided tour (11:30-13:30)
Daily with licenced English speaking guide, Tuesdays & Fridays with a German guide.
28 euros per person including transfers from/to meeting points.
Visit the excavalions of Akrotiri with professional English speaking guide.
(Entrance fees not included).
The cheapest way to see the relics of the Ancient Akrotiri with a qualified tour guide. Akrotiri was the most advanced civilization in Europe at that time. Book this  fascinating historical trip and get so amazed like being in a dream or a movie!
Price: Just 28 EUROS per person.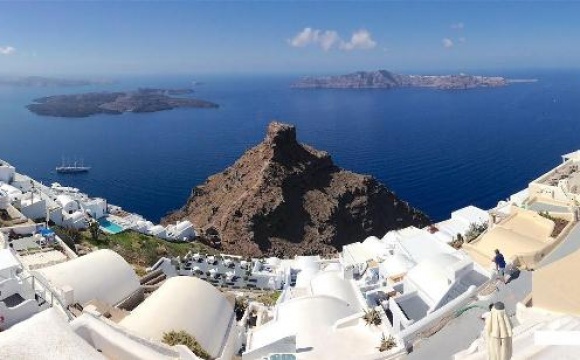 Notos day tour (11:30 – after sunset)
Daily with licenced English speaking guide, Tuesdays & Fridays with a German guide.
43 euros per person including: transfers from/to our meeting points, wine tasting and guided tour inside the pre-historic town.
Visit the scenic, historical & cultural highlights of Santorini – the easy, safe and value for money way. This 7-hour tour includes a real guiding service, which means you won't just be dropped off at each attraction, but your English speaking guide will love to accompany you and show you all the secrets of the different places on your itinerary.  Among others you will visit Oia, the most magnificent village of Thira, the archaeological site of Akrotiri, one of the best known ancient sites of the world, you will taste real local, volcanic wine and much more. Price: Just 43 EUROS per person.
Visit:
a) the excavations of Akrotiri with professional English speaking guide. (Entrance fees not included)
b) Perissa beach free time for lunch or swim (lunch is not included),
c) Megalochori 30min stop to explore the village,
d) Profitis Ilias 30min stop for panoramic photos,
e) Pyrgos village (drive through only),
f) Santo wines winery including the entrance and the tasting of 3 local wines,
g) Oia village stop for the famous sunset.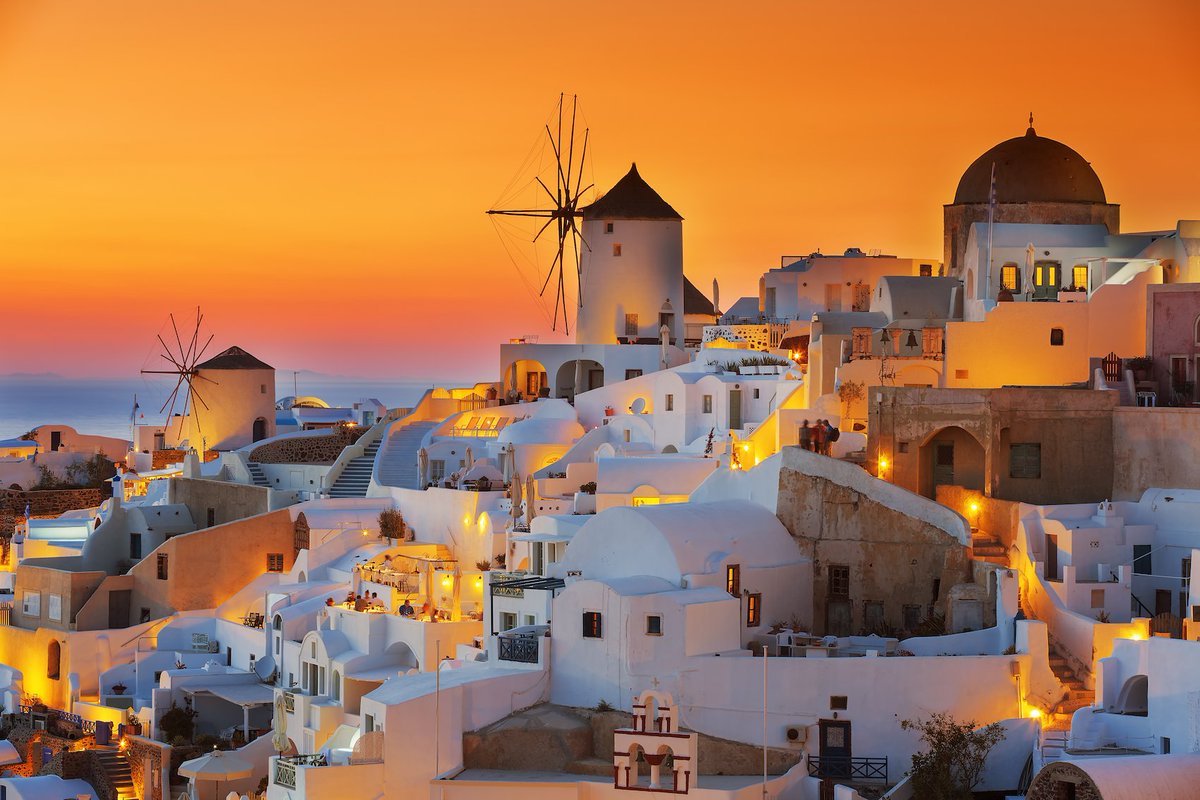 Oia Sunset
Daily
18 euros per person
Visit Oia village to enjoy the amazing view to the volcanic islands and the famous sunset.
© 2017 Santorini Transfer & Tour Company – All Rights Reserved. Officially licenced private and shuttle operator. Licenced by the Greek Ministry of Tourism. We are the Travellers Choice of Safe Secure and Reliable Transfers & Mini-Cab Services from/to JTR – Santorini Airport and Athinios Port to Fira, Firostefani, Imerovigli, Oia, Karterados, Mesaria, Kamari, Pyrgos, Megaloxori, Akrotiri, Emporio,Vlyxada, Perissa, Perivolos. Private Tours & Excursions.