TOUR AROUND TRADITIONAL VILLAGE OF MEGALOCHORI WITH WINE TASTING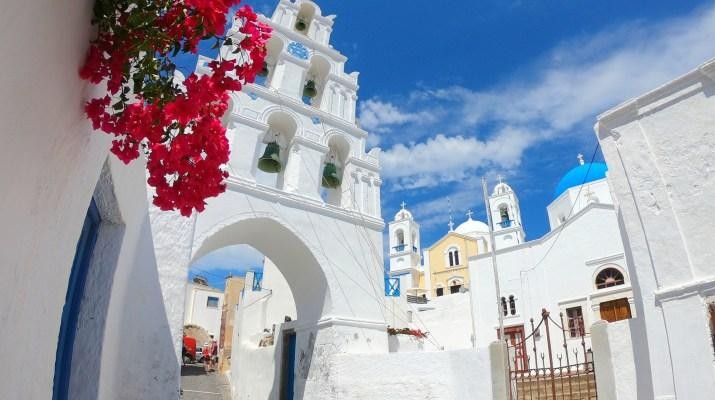 MEGALOCHORI VILLAGE:
Walking tour in the traditional village of Megalochori, the one of the most picturesque villages on the island.
Home to historical mansions, old traditional houses, pirate hideaways and wine canavas, it has a history of merchants and wealthy land barons exporting Vinsanto wine that the island still produces.
You will visit St. Paraskevi Church & St. Foteini Church.
The church of Saint (Agia) Paraskevi in Megalochori is striking for its unusual yellow belltower!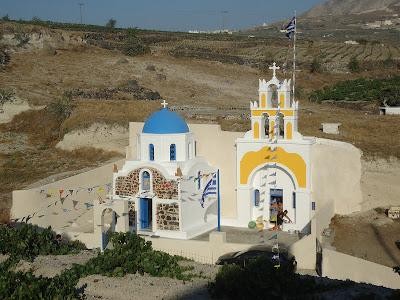 Below the fertile vineyards there is, the picturesque little church of Saint Photini the Samaritan is dug into the hard volcanic rock and the "aspa" or hard white volcanic soil.
Also, you will visit the famous "ROCK HEART", to take fabulous
photos.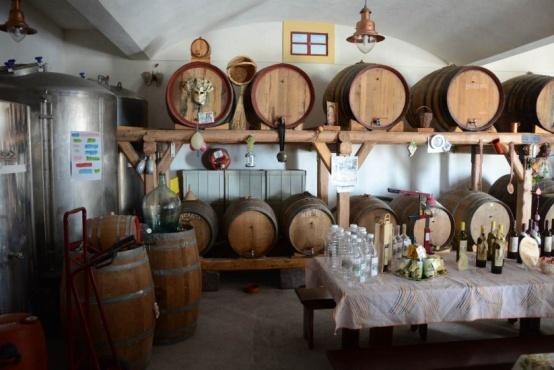 Arvanitis Antonis canava is in the area of Megalochori, there is an authentic and traditional winery.
In this winery you can taste wines which are, aging in old French or Russian barrels, ready to fill your glass, with the product name written on them with a chalk.
These barrels are filled with Nychteri, Roze, Brousko, Mezzo and Vinsanto, so you have many tasting options.
Traditional delicacies will be served for you.
So if you seek for a total authentic Santorinian wine experience, this is the perfect place for you!
Private:
Up to 2pax: 330€
Up to 4pax: 380€
Up to 8pax: 440€
Semi Private
Tour Includes:
Transfers from/to meeting points
Escort
Entrance Fees
Wine tasting of 3 varieties, with assortments
General Info:
Duration 4hrs
Every Day
From 17th of November