DAYILY TOUR
AKROTIRI EXCAVATIONS
Akrotiri excavations is one of the most important archaeological sights in Greece.
It's a prehistoric town which was built 2000 BC and was buried under pumice stones and volcanic ashes during a
great volcanic eruption, in 1612-1613BC. The Aegean Pompeii according to the archaeologists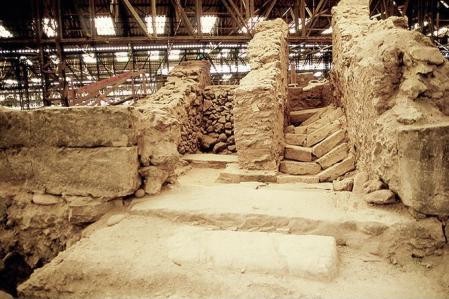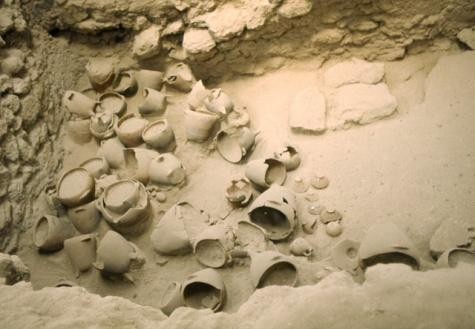 Amazing views of the Volcano of Santorini, Thirassia and Aspronisi islands.

Free time for lunch and swimming in the longest black beach of the island.
A panoramic view from the highest point of the island (565m. above sea level). 15min for a photostop
WINE MUSEUM
– Koutsoyannopoulos (1660-1970)
One of the 10 best wine museums all over the world.
You will have the chance to enjoy 3 local wines and to visit the wine museum, where you will have the opportunity to
learn about the history of wine through the centuries.
You will have the chance to enjoy the amazing view of Santorini, the beautiful Caldera view, the different Volcanic islands and the famous sunset of Oia.
Tour Inclusions:
Transfers from/to meeting points
Guided tour in Akrotiri with a Licensed English Speaking Guide
Wine tasting
PRICE:50€ per person
Tour Exclusions:
Entrance Fees for Akrotiri
Lunch
Departure: 11:30 Return after the sunset